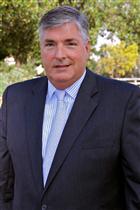 Greetings—
Fresno Regional Foundation is in the final stages of moving to new offices, with a scheduled date around July 10th for the physical move. We are not going far, but to larger quarters in the adjoining building across the fountain courtyard in our current location in the Fig Garden Financial Center.
Our purpose is twofold – to provide additional office space for anticipated additions to staff in asset development and communications/marketing areas, as well as to accommodate additional support staff, interns and consultants, including local partners such as the Fresno Business Council and various community initiatives.
We have also incorporated into our new offices space for community engagement and meetings, a "Center for Community" that will include dedicated meeting spaces, conference and meeting rooms, as well as access to research and online databases, all platforms for our commitment to assist the local nonprofit sector to thrive and grow in capacity to meet the challenges that only the sector can address.
We hope that this Center for Community will be a visible expression of the Foundation's belief that working together can create new capacity for our region to shape a better future. We hope that providing dedicated space where groups can meet for free, and where people can learn from and with each, we are deepening the impact of our mission as well. Our schedule for meetings will likely be ready in August, with meeting spaces available for use beginning in September. Our plan is to offer these spaces to community and nonprofit groups for free during regular business hours.
We also look forward to developing a curriculum for workshops and trainings – for effective board leadership, strengthening executive and staff leadership for area agencies, deepening skills in marketing, communication, fund development, endowment and planned giving, program evaluation and strategic planning – and all the tools necessary for well functioning and effective agencies to do their important work. Sessions will be held in the Center for Community on a regular basis, beginning in the fall.
With the full support of the FRF board of directors, each of whom has committed personally to support this expansion, the Foundation is poised to move forward this summer with its plans to develop a strategic plan to focus its ambitions for our region, to engage across our six county region in ways that promote and expand community philanthropy, to deepen our communications about the value and importance of our donors' passion for this place and the effective impact of our work, to highlight opportunities to partner within the region on important community priorities and strategies, and to move into our 50th anniversary celebrations confident that the Foundation can play its unique role in building a better future for this region.
Our board's commitment to this work is generating energy and traction, and our additions to our experienced and dedicated staff will help deliver this agenda more effectively and cogently, demonstrating both our commitment to providing valued service to our donors and a platform for local nonprofit and public agencies to work together on the issues that will shape our future.
Stay tuned for details, and for the new contact information as we complete our planning and start packing the moving boxes. We look forward to welcoming you in our, and your, new home later this summer.
Best Regards,




Hugh J. Ralston

President and CEO
(559) 226-5600 ext. 101