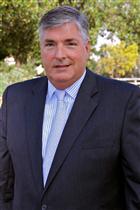 Greetings—
As we approach the 'official start of summer', otherwise known as Memorial Day, it is useful to take a moment and appreciate the power of memory and legacy, and in particular, how they shape the value in things that matter to us most.
Our national holiday is grounded in the efforts to remember and honor the fallen in our civil war, still the most costly in American lives. Emerging from the efforts of individuals to honor their loved ones who died in the contest between the Union and the Confederacy, this Decoration Day became a chance for the nation to sustain its respect for those whose service to country included the last full measure.
With local initiatives like the Honor Flights, which take World War II veterans to Washington DC to visit the national memorial that honors their service, as well as the many memorials to soldiers in conflicts since then – Korea, Vietnam, Gulf War I & II, Afghanistan – Memorial Day is still a time to pause and reflect, and to seek out and find ways and places that honor these sacrifices. From local plazas and statues, to memorial groves, there are places scattered throughout Fresno and our region that remind us of the sacrifices made, and bring those into the present. Whether it is listening to the national concert on the Mall in Washington on PBS, or in local services, concerts and productions, our national life pauses to honor and respect.
We also see memorials proliferating on our highways, not only designating of public roads to specific era veterans or designated units, but also to local law enforcement officer killed in the line of duty. They are each a testament to a life whose meaning resonates for each community that honors. Memorials to those who have fallen in our wars and other conflicts dot small towns, from those in the public square to more private memorials in cemeteries, on street corners or in the local schools: They too are reflections of the innate human desire to remember, to raise up examples of service, sacrifice and success, and to help bridge the generations. They point to how we got here, and at what price.
The extraordinary monument commemorating the centennial of the Armenian genocide, unveiled last month on the Fresno State campus, is another example of how we set aside places to mark something of great meaning, something that matters deeply to those who contributed. We are proud to have supported this monument, not only a tangible talisman to a tragedy that should never be forgotten, but also something that matters deeply to those in this community, which is deeply embedded in the fabric of community.
In the past week, we were privileged to distribute our 2015 arts & culture grants, including grants to organizations whose projects are focused on capturing the rich and diverse history of our region, the institutions that helped build it and the communities who contributions to our life have sometimes slipped below the horizon. Whether it was to highlight a 19th century Chinese altar, tell the story of forty years of Hmong community in the valley, helping students tell their stories through an alebrijes, supporting murals in Sanger or bringing today's students into the farmworker history of rural communities, these grants will provide a window in our common past, deepening our roots. These historical societies, libraries and other institutions play a vital role in capturing our stories, in recording how we got to where we are, and to sharing with each new generation the roots of the communities where we live. They nurture the power of memory and its legacies.
So too can a community foundation, whose history is reflected not only in the grants that extend a donor's passion, but whose funds carry forth a legacy into the future – to sustain a cause, an organization's mission and/or a program. These are powerful legacies because they provide a bridge between generations, between the issues that dominate today and the possibilities of a better future, and between those who built this place and believed it worthy of investing and those who have inherited the fruits of that work.
We are greatly privileged to be protecting the legacies of donors who are investing in children in Dinuba, in restoring the river banks of the San Joaquin, in preserving music in schools or sustaining organizations that feed the hungry, heal the sick, invest in skill building and nurture the arts. How could we not feel the power of these legacies in our work every single day, guiding our efforts to help shape the future with a passion for this place, its possibilities and the potential of its people?
Memorial Day is a chance to remember, to understand clearly not only the prices paid for our freedom, our system of government and our communities, but also the dreams that drew families and workers across this vast continent to start anew here in this bountiful valley. It is a time that allows us to focus on the places and monuments that state – this is important, these people did something worthy of note, this place is important in our history – and to participate in the ceremonies of respect, of remembering, and of reconciliation that can give us the focus, clarity and appreciation for the enormous gifts and potential we have been given.
We are mindful of the trust embedded in the legacies we have been given, proud to carry them into the future, and eager to find ways to engage a new generation in building the next threads that will strengthen the fabric of our community. We reflect with gratitude and pride on that which has been done for us, confident that our generation can step into the work that needs to be done to realize the next chapter of the American dream. Come join us in the good work.
Best Regards,




Hugh J. Ralston

President and CEO
(559) 226-5600 ext. 101