Information about starting a new Non-Profit
The paperwork for STARTING UP A 501c3 Community Benefit Organization is quite extensive, and the Fresno Nonprofit Advancement Council and Humanics Program at Fresno State have compiled some things that can assist with that process; however, we are unable to provide one-on-one assistance.
Before any one starts up a new organization, we encourage them to determine what other organizations are already operating in this area and reach out to them for the possibility of cooperation, coordination, or collaboration.
Some of the best websites to check out for this information include:
CalNonprofits: Starting a new nonprofit
About.com: Getting Started - The Road to Nonprofit Status
Free Management Library: How to Start a Nonprofit Organization -- Guidelines and Resources for Entrepreneurs
Funders Convening
On October 2 & 3, 2008, the Fresno Regional Foundation hosted a convening of over twenty foundations from around the country. This convening communicated a newly developed comprehensive plan, The Human Investment Initiative (PDF, iPaper), "aimed at liberating our most precious assets – human talent and energy" in California's Central Valley.
Below are a number of documents that will provide you with an insight into the current work and introduce you to to some of the strategies that were explored during this convening.
Convening Agenda (iPaper)
Convening Attendees (iPaper)

Fresno Business Council booklet—Provides a synopsis of Fresno's community transformation.
The Bridge Academy (iPaper)—This white paper outlines the strategy intended to resolve the paradox of how to support the self-actualization of individuals while developing a competent workforce.
Segue to the Future (iPaper)—2007 Annual Report of the Fresno Regional Foundation.
We Are Ready Video (Youtube)

Neighborhood Market Program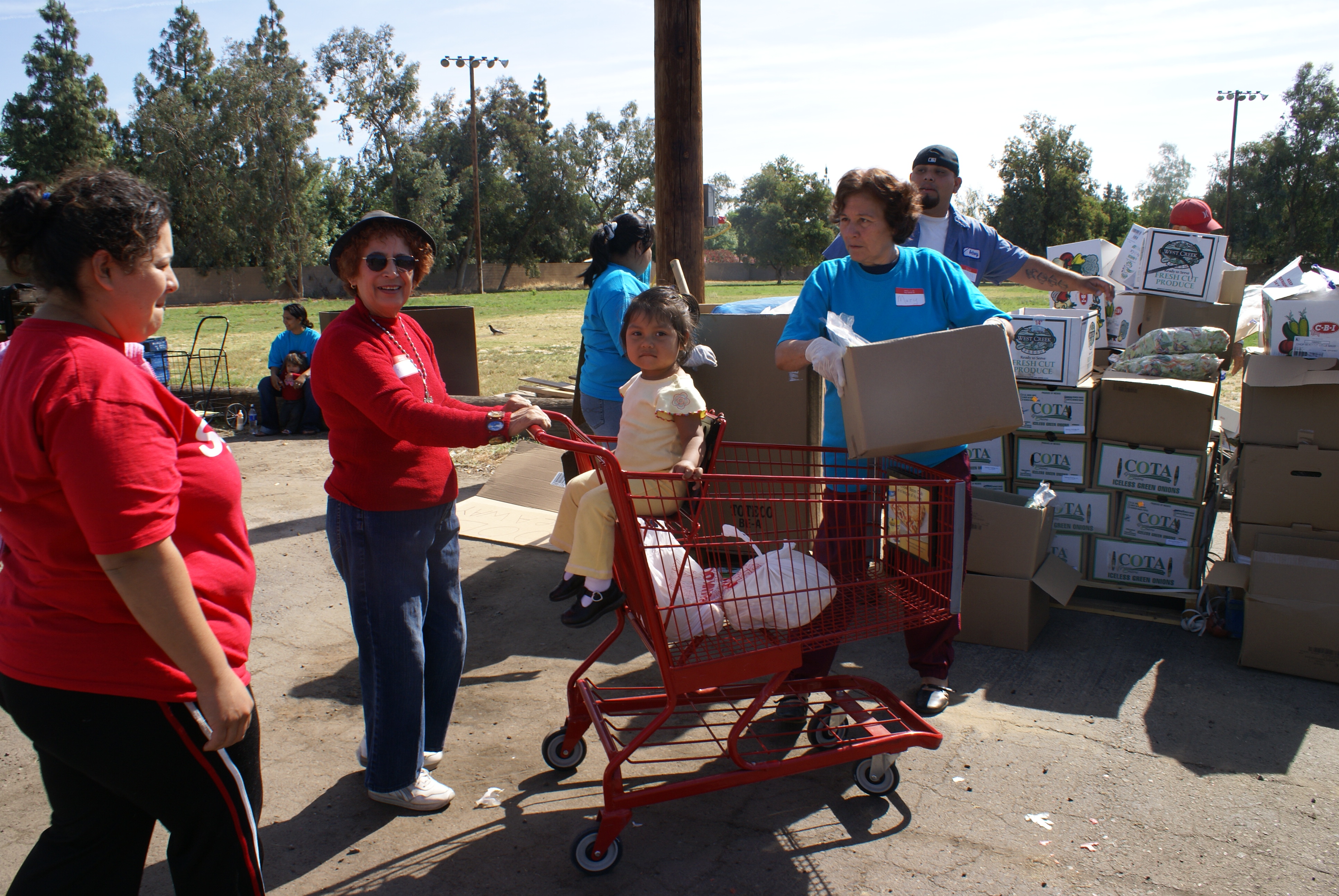 Volunteers help supervise the children as clients visit the Community Food Bank's Neighborhood Market program. This food distribution program delivers fresh produce and other healthy staples to destitute areas of Fresno, Madera and Kings Counties. Since its launch in March 2008, the program has distributed more than 1 million pounds of food in more than 30 locations. Thank you to the Fresno Regional Foundation for awarding a $10,000 human services grant to support this important work!