Meet our Interim CEO
David was born and raised in Raleigh, North Carolina. After graduating with degrees in Economics and Industrial Relations from the University of North Carolina at Chapel Hill, he began his lifetime career in the Cotton Merchandising business with Dunavant Company. This employment included assignments in New York, Memphis, and relocation to Fresno in 1984. He and his wife Carolyn have been married for 24 years. They have two children: Pace, a senior at UC Berkeley and Annie, a freshmen at High Point University in North Carolina. They attend First Presbyterian church and David's spare time interests include reading, exercise, cooking, and golf.
David's involvement with the Fresno Regional Foundation began in 2000 when he and Carolyn established their Family Advised Fund for charitable giving. Having an opportunity to give back to his community is important to David. He is a strong supporter of the Fresno Regional Foundation and considers himself privileged to be a part of this organization.
Neighborhood Market Program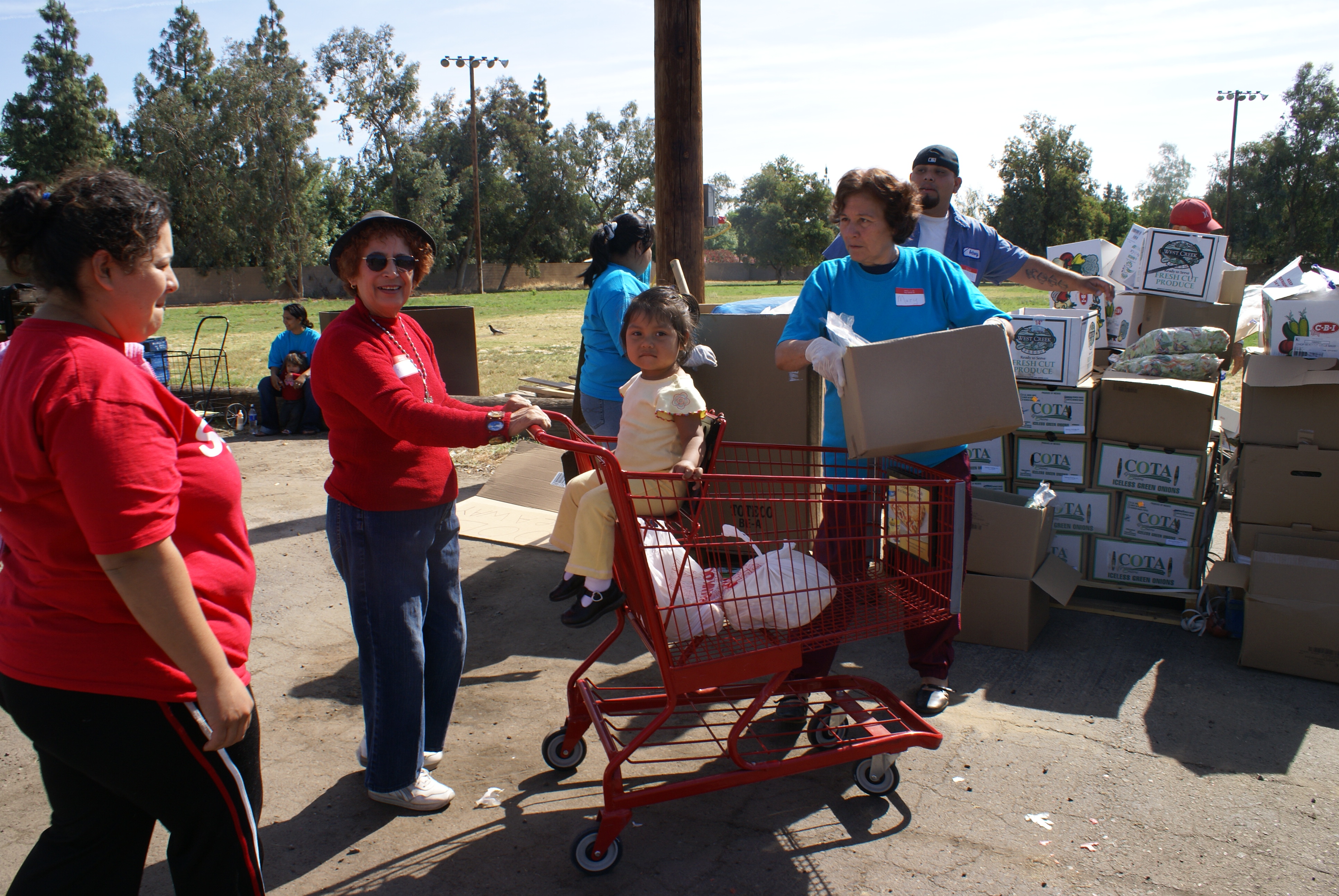 Volunteers help supervise the children as clients visit the Community Food Bank's Neighborhood Market program. This food distribution program delivers fresh produce and other healthy staples to destitute areas of Fresno, Madera and Kings Counties. Since its launch in March 2008, the program has distributed more than 1 million pounds of food in more than 30 locations. Thank you to the Fresno Regional Foundation for awarding a $10,000 human services grant to support this important work!