Leave a legacy
A record of generosity and support for future generations
Fresno Regional Foundation commends those who have a philanthropic wish to give back to their community. By planning ahead, these visionary donors make life better for generations to come. The Foundation can facilitate many ways of giving, and as beneficiary of your deferred gift, we are charged with the trust and responsibility of carrying out your wishes. We have a permanent commitment to recognize and address community needs and take advantage of high-impact opportunities. We can work with you and your financial advisor or attorney to help you plan your estate.
Partners in planned giving
In fulfillment of our mission to encourage philanthropy across the Central Valley, the Foundation has a close relationship with San Joaquin Valley Leave a Legacy and the National Committee on Planned Giving. These organizations work with donors and professional advisors, locally and nationally, to encourage planned giving.
Estate planning
Are you an estate planner or professional advisor with clients who want to establish a legacy? We're here to help. Contact us to start the conversation.
Neighborhood Market Program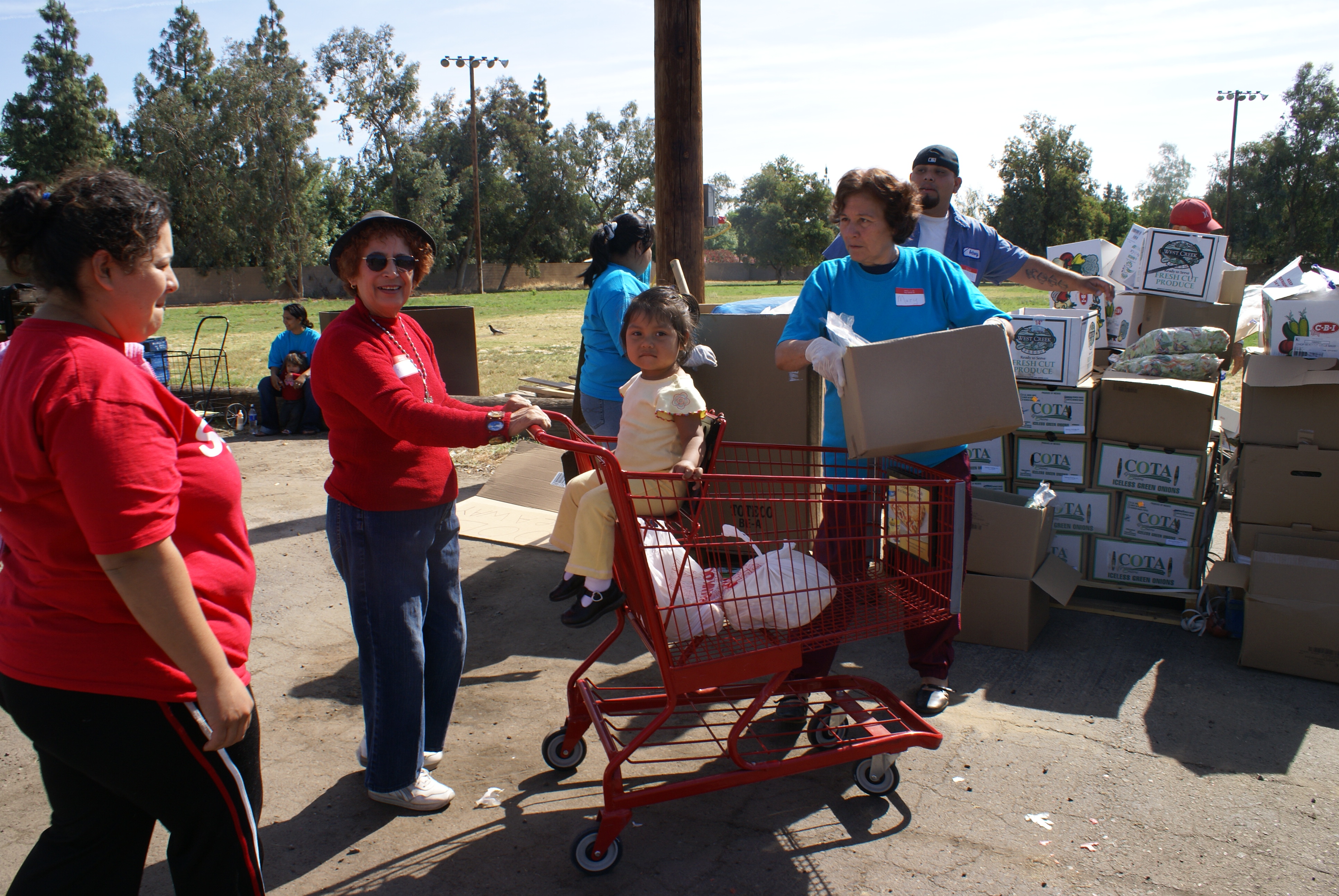 Volunteers help supervise the children as clients visit the Community Food Bank's Neighborhood Market program. This food distribution program delivers fresh produce and other healthy staples to destitute areas of Fresno, Madera and Kings Counties. Since its launch in March 2008, the program has distributed more than 1 million pounds of food in more than 30 locations. Thank you to the Fresno Regional Foundation for awarding a $10,000 human services grant to support this important work!