Memberships and affiliations
National certification is our highest credential: your assurance that Central Valley Community Foundation is ethical, trustworthy and operationally sound. National and state memberships demonstrate our commitment to professionalism in philanthropy.
Higher Standards

Central Valley Community Foundation meets National Standards for operational quality, donor service and accountability in the community foundation sector.
The National Standards Seal indicates official confirmation from the Council on Foundations that we have met the most rigorous standards in philanthropy. It affirms our commitment to financial security, transparency and accountability. It says our grantmaking includes an open, competitive process designed to address the changing needs of our community. The National Standards Seal also confirms our history of honoring donors' wishes-to support the arts, cultivate gardens, save endangered species, cure illness, expand literacy, feed children-and support countless other important causes.
Administered by the Council on Foundations, National Standards guide community foundations in establishing legal, ethical and effective operational practices that serve as blueprints for internal development and benchmarks for external assessment. The 43 National Standards require Central Valley Community Foundation to document its policies in donor services, investment management, grantmaking and administration. To receive confirmation of National Standards compliance, Central Valley Community Foundation submitted its organizational and financial policies and procedures to a rigorous peer review.
Council on Foundations
Central Valley Community Foundation is a member of the Council on Foundations, an association of more than 2,100 grantmaking organizations and corporations. The Council on Foundations works to create an environment where the philanthropy movement can grow and thrive.
League of California Community Foundations
Central Valley Community Foundation is a member of the League of California Community Foundations, a partnership of community foundations across the state of California. The League works to:
support the work of the state's community foundations
nurture new and emerging community foundations with the goal of providing local charitable giving options for Californians and access to funding and other support for nonprofit organizations
encourage private philanthropy and private giving for the public good
Legal Counsel

Other Memberships
Neighborhood Market Program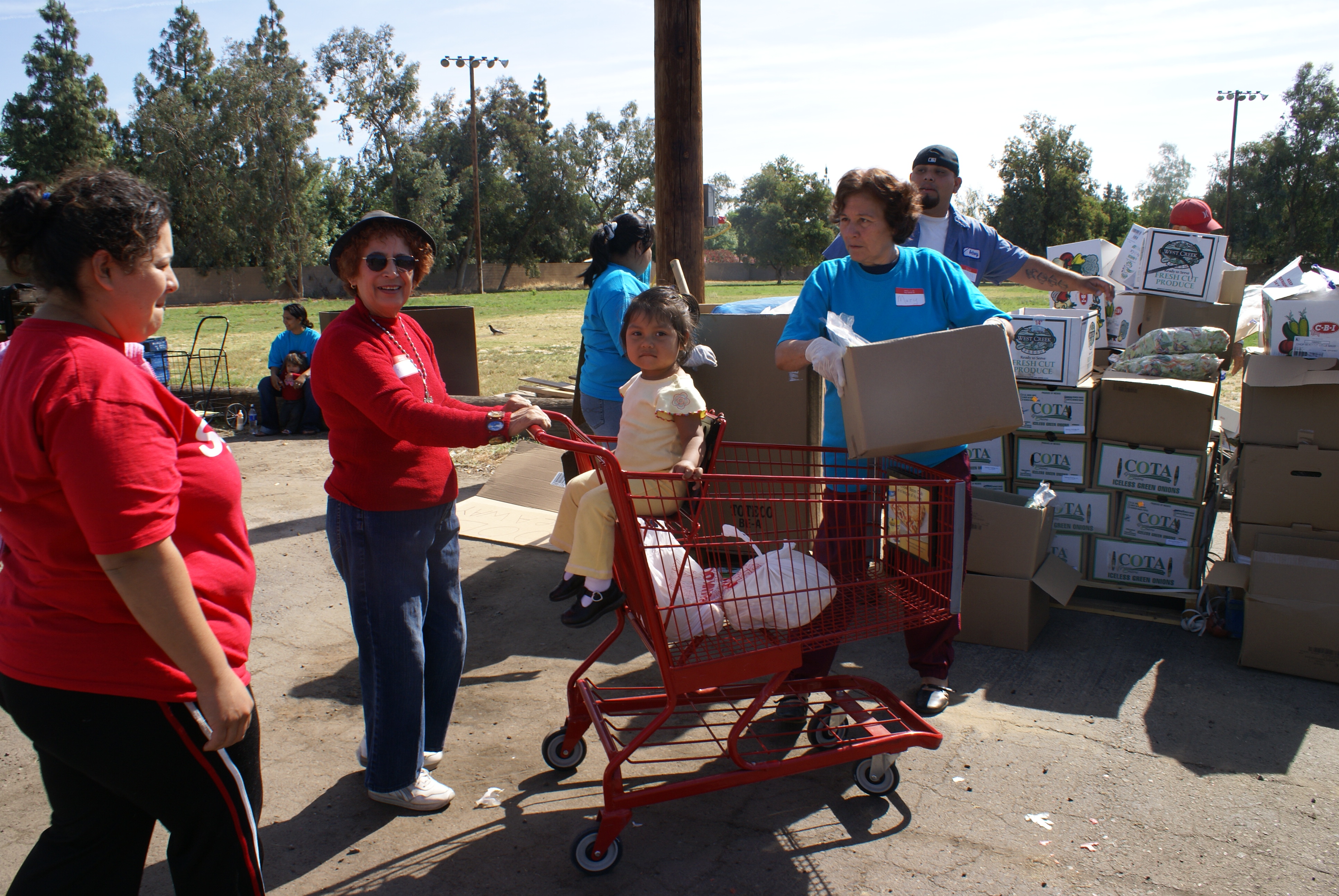 Volunteers help supervise the children as clients visit the Community Food Bank's Neighborhood Market program. This food distribution program delivers fresh produce and other healthy staples to destitute areas of Fresno, Madera and Kings Counties. Since its launch in March 2008, the program has distributed more than 1 million pounds of food in more than 30 locations. Thank you to the Fresno Regional Foundation for awarding a $10,000 human services grant to support this important work!