Our funds
Fresno Regional Foundation donors come together to meet community needs across our region. We connect people who care to causes that matter in our community. Whatever your philanthropic goal, we can help, from supporting the unpredicted, emerging needs in the Central Valley's future, to establishing a fund that lets you stay involved in grantmaking.
Fresno Regional Foundation Funds
Board Discretionary Funds
Board of Directors' Fund for the Common Good
FRF Administrative Endowment Fund

High Impact

Competitive Grantmaking Funds

Arts and Culture Competitive Grantmaking
Youth Advancement Competitive Grantmaking
Human Services Competitive Grantmaking
Environmental Competitive Grantmaking

Designated Organization and Project Funds

Field of interest funds

Scholarship Funds

Agency Funds
Neighborhood Market Program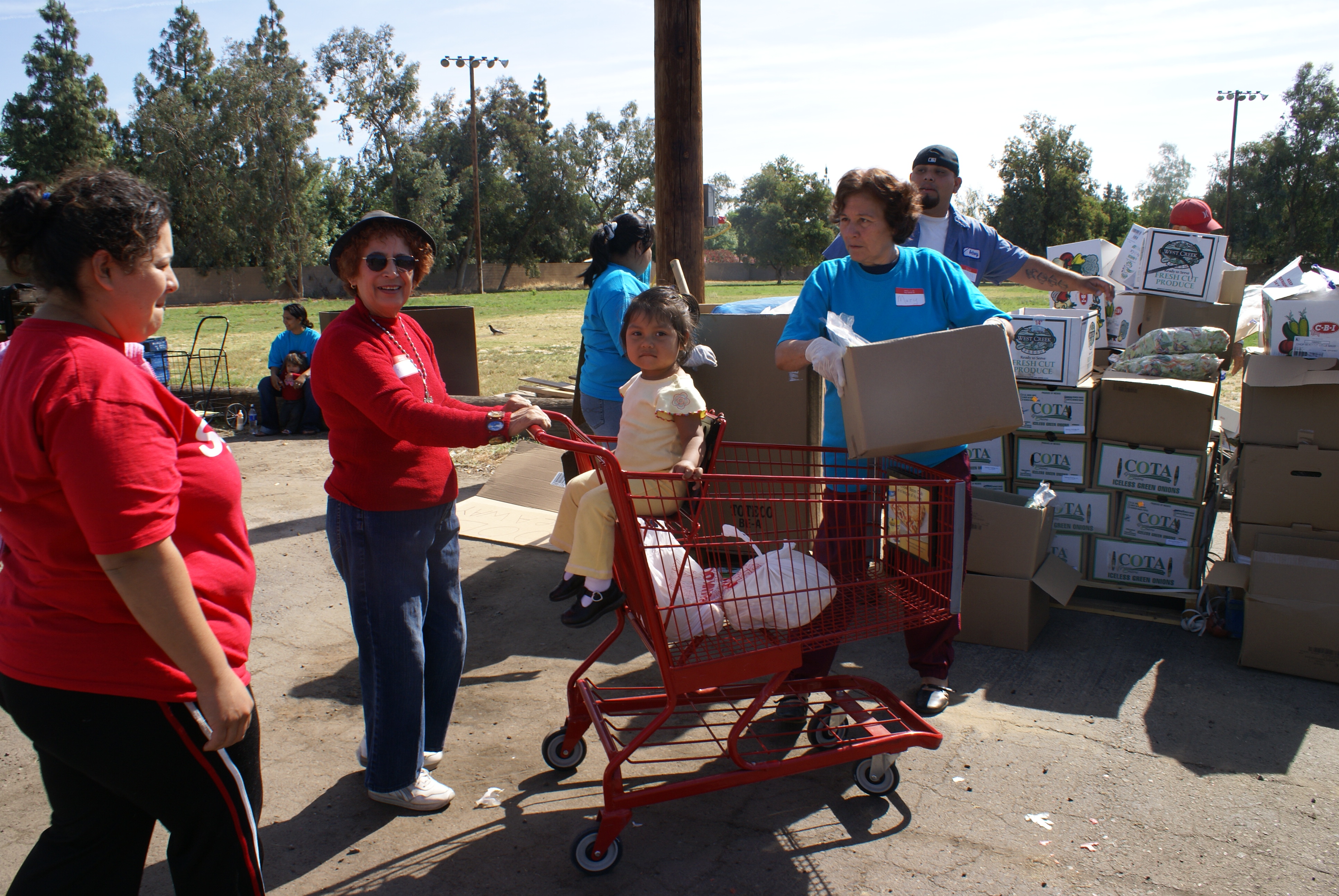 Volunteers help supervise the children as clients visit the Community Food Bank's Neighborhood Market program. This food distribution program delivers fresh produce and other healthy staples to destitute areas of Fresno, Madera and Kings Counties. Since its launch in March 2008, the program has distributed more than 1 million pounds of food in more than 30 locations. Thank you to the Fresno Regional Foundation for awarding a $10,000 human services grant to support this important work!