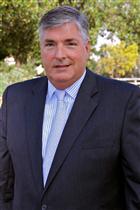 Greetings—
Donor engagement is the lifeblood of any nonprofit, for it reflects a deepening understanding of why donors support the organization, what they care about and what motivates their work. As a community foundation whose mission includes stewarding legacies, often from donors no longer here, our commitment to donor priorities is a fundamental responsibility. Often outlined in the specifics of a fund agreement, or a memorandum of charitable intent, these are the directions to ensure we understand clearly what is the donor's intent.
As new opportunities emerge to address the challenges in our region, we can deepen the conversation, particularly with donors actively engaged in their grantmaking and philanthropic giving. The foundation's competitive grantmaking program, launched now almost ten years ago with significant support from funding partners interested in the strengthening the Valley's institution, peoples and opportunities, provides another vehicle for talking to donors about ways to give that makes a difference here in our region, and to share what we have learned about the work of local agencies, nonprofits and leaders.
That is why we have launched a new donor engagement series this year, with topics that range from our grants priorities to how to be more effective in giving, the importance of evaluation and how best to partner with other donors and funders to create lasting or substantive community change.
The first forum in our series was this past week, with a panel of arts leaders from three local counties to help think through common issues of addressing demographic change, evolving business models, the use and intermediation of technology and the importance of funding basic operations, new programs and new outreach. It was a chance for the audience of donors, nonprofit leaders and interested parties to dive into some of these 'systemic' issues, and learn more about how these organizations are evolving to meet new challenges, create new opportunities and develop new audiences. Each panelist shared insights into what makes their contribution to our local arts ecosystem unique, and how the arts build bridges across some of the most persistent divides all of us see – those between generations, communities, individuals and even ideas.
Throughout the coming year, we are planning more forums to focus on issues like effective evaluation, reducing teen pregnancy, issues around youth and children, what smart growth means and the opportunities to help veterans. We hope these sessions will help donors, and our colleagues in the local nonprofit sector, connect with some of larger social/community trends as they sweep through the Valley, as well as connect with each other as colleagues.
At the community foundation, we believe that our responsibilities to our donors lies not only in making smart and effective grants to further donor intent, it also involves understanding the needs of the communities and the challenges facing the local nonprofit partners. Whether through sharing research and information, engagement forums or individual conversations about particular grants, part of our work involves helping donors be more effective in their giving. Sometimes it is in funding a program, sometimes in seeding an organization. Sometimes it could be starting a movement – all are valid but each requires different strategies, and different tools.
We invite you to explore topics that are of interest to you, as we build the tools to become better philanthropists. In so doing, we are helping to shape a better future for more of us. Come join us in this good work, and let us know how we can help.
Best Regards,
Hugh J. Ralston
President and CEO