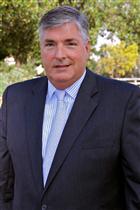 Greetings—
The familiar melody of Pomp & Circumstance accompanied the graduates to the stage at the Fresno Convention Center, as the 1000+ crowd attending the Fresno Rescue Mission recognized and cheered the accomplishments of the men and women who have completed their 18 months training, many turning to a new direction for their lives.
As was shared eloquently – on the stage and on video, lives that carry the weight of past addictions, behavior and abuse can be turned around and, with assistance and support, can face a new future buttressed by faith and a belief in skills and self.
But it takes a lot of work, dedicated time by volunteers and staff, to help folks who turn for help when they have the courage to admit they are broken, or who no longer want to live the life they have been living. Hard questions are asked, mostly of themselves.
Anyone who attended the Rescue Mission's annual event saw the extraordinary combination of faith and redemption, and how it works wonders in the lives of those whose lives have gone seriously off track, but who have chosen a different path.
It is inspiring, particularly given the distance many of these individuals have traveled.
Higher High School Graduation Rates matter
It was an interesting bookend to a community wide meeting that morning, attended by educators and community leaders focused on helping make sure students graduate from high school. Fresno is part of a national movement to reach a 90% graduation rate, a goal above the current 78.8%.
Part of the discussion was reminding us to connect with those who are 'off track', and who do not see – for a multitude of reasons – why continued schooling and graduation are important. Many of them don't need another lecture or reminder of where they are falling short, but actually someone to listen to them – really listen to them, and understand what is happening in their lives.
Data points to huge challenges
It is easy to see the magnitude of these problems in the data – important measurements of where we are as a community, and where we fall short. The numbers are sobering: The percentage of children living in poverty (43%), students ready for kindergarten (38%), skilled at 8th grade algebra (35%), or reading at grade level (42%). Moving the needle on any of these is a call to action by the community, and the strategies, tactics and priorities present huge hurdles, often requiring institutions moving towards new practices and programs.
Sometimes to accept new paradigms, or even to acknowledge the current reality.
Moving institutions is not for the faint of heart.
Everyone belongs to someone
And yet. As we were reminded on the stage, every one of these graduates is someone's sibling, someone's child, someone's parent. Everyone is a statistic or data point until they become someone we know. Each high school student wrestling with choices is an individual person, filled with possibilities and potential.
At the GradNation Summit hearing, what was encouraging was the reminder of how many people are stepping into a part of the solution by not only doing their job, but doing what needs to be done. Listening to a teen and connecting. Serving as a mentor to someone struggling to find their place. Working with the system to reach "those" who are themselves trying to carve out meaning - often in the face of stiff headwinds.
In the middle of a forty year turnaround?
For many, Fresno is famously a place where there are problems – as the Mayor reminded us, where there are great concentrations of poverty, disparities and challenges. Children walking to school in blighted neighborhoods do not arrive primed for learning. She reminded us we are in the midst of a forty year project to turn this around – work to be done, but twenty years work already completed.
Fresno is also a place where individuals are quietly but persistently slugging away at their piece of the solution, their contribution to the greater whole – whether it is tutoring after school students, helping seniors connect with others, taking the time to listen to someone lost, or providing support for nonprofits and faith based organizations to reach out and help those struggling. They haven't given up.
Faith communities are putting into practice the demands of their faith, engaging in neighborhoods and organizations that create community for so many. Many are moving beyond their mission fund distributions to help parishioners, and the neighborhoods that surround their campus, to adjust the changes in society, in community and neighborhood – and to fulfill their mission of working within the world to make a difference. Each act of engagement is a community asset we can harness towards this 40 year turnaround project.
Philanthropy does its bit as people step up
At the Community foundation, we are privileged to work with so many who want to see how philanthropy can make a difference, how their charitable desires can be invested, promoted and protected, sometimes long into the future. They understand the power of what has been invested in them, and the value of a legacy that reaches out to touch the future.
And they understand that we are built for community, designed to find deep value and meaning when we connect with others, satisfied when we are part of something larger than our individual passions and concerns.
We are part of a community where people seek ways to work together, to help others, and to build a better place. That is rightly celebrated in a graduation, in academic achievements but also in everyday encounters with each other. That is what makes this work so rewarding.
Come join us to find your way to contribute to a community that sees work to be done, and steps into the breach. There is plenty of work to be done, but we will succeed together as we chart a path to a better future.
Best Regards,




Hugh J. Ralston

President and CEO
(559) 226-5600 ext. 101