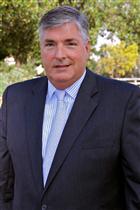 Greetings—
November is bracketed between two national holidays, Veterans Day and Thanksgiving, both a chance to reflect on those who have gone before us, and those who have built the communities we live in.
The celebration of Veterans Day emerges from Armistice Day, the 11th of November 1918 when the bloody slaughter in the trenches finally ended World War I on the 11th hour of the 11th day of the 11th month. This year, we acknowledge the centenary of the start of what was called The Great War, which brought Europe, and the world, into a global conflict that not only transformed the 20th century but left scars that marked generations. One of the compelling memorials developed this year involved 888,246 ceramic poppies placed at the Tower of London, each remembering a British soldier's death 'in Flanders' fields'.
On our Veterans Day, we celebrate the bravery and sacrifice of soldiers and servicemen, and now servicewomen, who responded to the call of their country, and went off to war. Many never came back, including my great uncle and my uncle, in World War I and World War II, respectively; I bear their name with honor. Millions of families have been touched by the costs of this service, casualties and wounds seen and unseen, with a new generation of veterans returning to our homes and communities, bringing not just memories but also skills, experience and leadership that will help shape our country's future.
I was honored to be able to present at Fresno's Veterans Day parade a $100,000 check to our own Veterans Memorial Museum, the home of the legion of valor, a distribution from the Edward K. Martin Family Legacy Fund, established here at the Fresno Regional Foundation which carries forth the legacy of a family whose passions include among other priorities preserving our rivers and supporting our veterans.
The Foundation has also been privileged to work to support our local World War II veterans who can – thanks to the contributions of donors throughout our region – visit the memorial in Washington D.C. that honors their service. Over the past 18 months, we have received over $850,000 in donations from 940 donors, which has allowed five Central Valley Honor Flights, carrying 340 World War II veterans on a very special journey, for many perhaps a last thanks from a grateful community for their service.
At the Regional Foundation, we believe that supporting veterans, and their families, is one of the ways we can invest in community. We are honored to work with so many donors who believe that investing in local nonprofits who are working with veterans is a good partnership. In fact, we have a fund dedicated to helping local veterans, an expression of our commitment to helping these returning veterans and their families. Established with the support of the late Arthur Hill, Ted and Dan Martin among others, this Veterans of the Central Valley Fund is permanently endowed, and will honor veterans and their service for decades to come.
As we celebrate Thanksgiving, and the bounty and blessings that have accrued to our nation, and to each of our families, we take a moment to include thanks for those veterans who have served our nation, and the sacrifice of those who gave their last full measure.
A community foundation serves the region and people in it. We stand on the shoulders of those who came before us, building the community, the institutions and the ties that nurture community across the Central Valley. Each generation steps into positions of leadership, as each generation refreshes the American dream for themselves, their children and future generations. We are proud to be able to help our veterans, and those institutions who serve those that served us so well, and to say thank you for their service. Please join us in this good work.
Happy Thanksgiving.
Best Regards,
Hugh J. Ralston
President and CEO