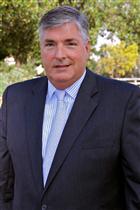 Greetings—
Launching our 2016 donor engagement series this past week was about one of the toughest conversations many families will have: how to manage the wealth across the generations.
Many struggle with the issues of succession, control, access and – in some cases – even understanding how to manage the family's assets, which could be tied up in a business, concentrated stock holdings, a portfolio or some combination thereof. Many know the importance of these issues but – for various reasons – avoid having the talk.
Linda Davis Taylor, respected nonprofit leader and head of a 100 year old investment management firm based in Pasadena, shared some of her perspectives in an engaging conversation, based on her nook: The Business of Family/How to stay rich for generations.
For us at the community foundation, it was a perfect start to a new year of conversations with donors, prospects, intermediaries and others about ways to strengthen effective philanthropy, especially as families navigate these transitions.
Strategies to engage across generations
Using examples of conversations – often but not always started by the patriarch, Linda walked through practical examples of how families can use a process that allows them to understand and celebrate their shared values, identify their legacies, surface issues that lurk between generations and find ways to connect members in ways that not only strengthen familial bonds but also work towards preserving the wealth.
That process involves some of the basics of good family dynamics – connecting with individual members across generations, listening carefully, building trust in each other and in a team of professional advisors and experts (whom Linda calls her 'posse'), and then charting a course for working together in ways that strengthen legacies, family ties and financial health.
It creates safe space to surface and address barriers to future success.
As the youngest of five children, whose family farming business stretches across three generations, there were familiar themes in the presentation, discussion and question and answer period. Legacies and values matter, and are often the ties that bind future generations despite a disparity of career choices, locations and financial circumstances. Of the nine grandchildren in my generation, there has been a range of needs and expectations that would prove daunting for any family, let alone one whose primary asset has been farm land tied to revenue that varies year to year.
Yet I know all of us feel keenly the legacy left from our grandparents, and the pride they took in their grandchildren. Managing a business with siblings is not for the faint of heart.
Surfacing the unspoken issues that matter
The tools Linda outlined are a helpful roadmap to discovering the issues that preclude thoughtful strategy or productive behavior – ways to help surface and discuss topics that rarely arrive at the dinner table: what are the challenges that drive the business, how to strengthen financial education, how to absorb different priorities between generations and still keep working as a family.
In my private banking days, we worked with families who faced similar challenges. Many of them stem from lack of communication or strongly held views that were rarely challenged; some had built in restrictions that govern from the grave, which leave bitterness and hurt feelings. Equal treatment is a concept we understand deep in our bones, but every family has its tussles over how that gets translated. I can still hear Tommy Smothers singing "Mom loved me best!" Money makes those tussles tangible, and has the potential for scars never to heal. Charitable contributions can exacerbate those tradeoffs, with some heirs visiting the sites of their parents' (or family's) largess, listening to the inner chorus of "this nearly was mine". But it can also work to bring families together.
Philanthropy can bring families to a common space
Philanthropy is often a tool that families use, both to develop skills and to connect generations. Whether a significant portion of family wealth or a more modest fund added to annually (at your local community foundation, of course!), this offers a way for families to support organizations important to their history or their passions, as well as for individual members to explore the causes that matter to them. Giving together builds the together muscles.
One example shared was how the passion of a granddaughter for environmental causes opened the eyes of the family's patriarch to her interest in giving back to the community, and her disciplined approach to thinking about effective giving. It became common ground to build dialog, reinforce values and work together.
The power of regular meetings to create conversations
Linda also reminded us the power of tradition and presence. Regular family meetings not only force us to reconnect, but also provide the glue that reminds us how we all grow at different speeds. Providing a chance to share the stories of perseverance, success, risk and rewards also brings a sense of what helped to provide for the family's financial security, important if there has been little tradition of sharing from the first generation.
She noted the power of gathering for her own father's 80th birthday, when he began to share – for the first time – his motivations and values about the family's business. That was a precious moment, when the next generation understood more clearly the power of his legacy.
Family meetings are also an opportunity for cousins to learn from and with each other. Mentors for the next generation can be powerful additions to the conversation as well, the glue that connects in between meetings.
Families are where we learn.
Families are where we learn many of our primal skills – how to fit in, how to work together, what talents can be nurtured and what values are instilled in us – not only right and wrong but what makes our family distinctive. Combined with the experiences we share – good & bad and the traditions we develop or inherit, it grounds our own culture that is reinforced when we gather as a family.
That is why the holidays are both fraught with tension and a huge boon – sometimes at the same time.
Strategies help organize. So do a posse.
Developing a family's financial and philanthropic strategy that allows the flexibility of change and growth while preserving those values is one way that families can remain solid in the midst of transformative and transitional change. Linda also noted the importance of having access to the posse – the skilled advisors which include financial advisors, lawyers, accountants, and philanthropic advisors; these can play invaluable roles as trusted advisors, keepers of the flame and potential source of education, training and context.
Nonprofits can play a role
As we continue to work with families develop their philanthropic legacies for this region, we look forward to sharing some of these strategies with our nonprofit partners, who often play similar roles with their donors in strategizing about planned and/or deferred gifts. Clarity about expectations and values goes a long way towards removing some of the barriers to effective family dynamics, particularly when they are aligned with a family's deepest desires and celebrate legacies with pride.
The talk is about more than money
Having the talk helps, but it is equally important to make sure the talk is about more than money and control. It strengthens the relationships when it reinforces what keeps the family together, and celebrates not only success but perseverance through hard times.
In a region where families have carved out of the hardscape thriving businesses that are engaging a third, fourth and fifth generation, understanding how these families can work together is an important step in preserving what is best about this abundant valley. Families are anchors to a region that absorbs change; in fact, it is a place that is a testament to the power of families working together.
We look forward to helping families sustain their legacies, and invest in a future for a region that means so much to them, and to us. Come join us in this good work.
Best Regards,




Hugh J. Ralston

President and CEO
(559) 226-5600 ext. 101