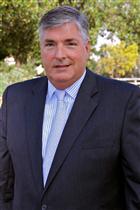 Greetings—
Leaders that are making a difference
We know that leadership is a critical component to the success of any organization - so too in the world of nonprofits, or CBOs (Community Benefit Organizations). These organizations must be agile and able to adapt to ever changing conditions and priorities. Leading a CBO is not for the faint of heart, but the rewards can be immense. An effective leader has the unique opportunity to make a real difference in thousands of lives.
Investing in leadership strengthens the CBO sector
At the Central Valley Community Foundation, we believe that the health of our CBO sector is not only important because we want our grants to be used wisely and effectively, but because this sector remains a critical platform for how we build community. We know grants from our funds remain critical – and we also know that there are other ways we can strengthen this sector.
In part, this is why the Foundation has created our Center for Community. By providing spaces for local agencies to meet and conduct business (free of charge during business hours), offering workshops and community conversations we are connecting people in powerful ways.
Planning a CBO/Nonprofit Leadership Network
Earlier this week, we invited Executive Directors/CEOs and agency heads to the Center for Community to talk about how this new resource might benefit their work. We listened to ideas and insights from a range of leaders-some very experienced and some new to their role.
We identified several key issues – leaders grappling with the challenges of building and sustaining thriving organizations, board development and education and strengthening the skills of staff members.
Using the time tested tools of colored post it notes on the windows, we also identified areas for deeper exploration, either in workshops open to a broader audience or in more tailored sessions where peers can share with each other.
We were reminded of the benefits of networking, of building those relationships outside our daily work which brings not only connections but perspective. Ultimately we found that launching a Nonprofit/CBO Leadership network has promise – both for leaders and for the whole region.
Familiar issues point the way to thriving institutions
How can I use research and data effectively? How do we develop stories about what we do that shows why it matters? What are the best practices in leading organizations through change? How can we better understand the needs in the community? What is the best way to use volunteers? What is the most effective grant writing strategy? How do we leverage the use of social media? What is the most impactful use of technology? How can the staff be more able and accountable? These are all familiar questions to those of us in the field.
The response to these questions will help determine the future success of programs that make the difference for thousands and will in turn provide the foundation for a sector that employs thousands. We won't be able to offer workshops on all of these topics in the next 90 days, but we understand a little better some of the immediate priorities.
A second conversation about moving the needle
We also heard about the importance of a second conversation. How do we leverage what we have to make a difference in the work of complex systems change? One actor alone rarely has the money, reach or power to create and sustain change. After all, even the Gates Foundation hasn't been able to fix American High Schools despite a decade of valiant effort. This kind of work demands collaboration, partnership, leverage and a common vision - while pursuing multiple strategies.
Some of our challenges in the Central Valley are well known – deep pockets of poverty, lack of skills and belief in the possibility of change, and institutions, families and businesses still recovering from the ravages of the recent deep recession. It will require a different set of leadership skills able to harness the possibilities of leverage, partnership and collaboration to truly move the needle.
We believe we can help that second conversation get started as well, engaging those who want to step into this complex but vital work.
More tools to invest in a better future
A community foundation remains a place where donors entrust their legacies, their monies and their passions for place, people and programs. Its unique opportunities come not only from harnessing that capital and attracting more, but in helping shape a better future by strengthening the tools, talents and tenacity that rest on the shoulders of our region's nonprofit & CBO leaders.
We invest in leaders because they can move us towards a different future. By helping them learn about each other and explore ways to work together, we raise the odds that the future can be a better place for more of us. We think that is a pretty good investment. Come join us in this good work.
Best Regards,




Hugh J. Ralston

President and CEO
(559) 226-5600 ext. 101