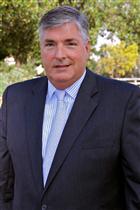 Greetings—
At our recent community conversation on planned giving, our panelists shared their favorite planned gifts, examples of where a legacy from a life well lived touches the future. Each a professional in his/her field, these gifts allowed someone's passion to flourish.
From musicians to a named fund for a beloved child
For one it was an endowed scholarship for music students at Fresno State. For another, it was a named fund that carries forward the memory of a child lost at too young an age. For another, it was the chance to establish a fund to help local children get the help needed to attend college.
Planned gifts are one of the most powerful opportunities to shape a legacy, where a donor's greatest passion will be translated into something of value, meaning and permanence.
The foundation's donors extend their legacies into our communities
At the community foundation, we understand and respect the power of these gifts, in part because we have been entrusted with monies by donors, both while alive and through bequest. These gifts are translated into grants that carry forth their purpose - river restoration for Dan Martin, parks and arts for Louis Gundlefiner, college readiness for Dorothy Mitsuoka are just three examples of how these legacies touch lives.
In the past year alone, these grants have provided high schools students their first time jobs, transformed the lives of Dinuba students for whom college is now an attainable goal or helped teens articulate their fears and hopes in creating alebrijes (folk art sculptures) the local Boys & Girls Club.
We see the power of these legacies through their capacity to help shape philanthropic choices, either through supporting an organization or program, extending a cause or putting the stake in the ground around something you believe in.
Our panelists shared observations about how these conversations with donors can evolve and be productive. They included:
• these conversations circles around the reality of someone dying – so we need to be respectful and careful how we open the topic
• the best way to launch the conversation is to listen to what matters, to what a donor is passionate about and how they think of their legacy
• understanding the types of assets that might be involved in a planned gift helps shape strategies, particularly because the tax consequences can be substantial
• from the simplest tool – a bequest in the will – to the most complex structure, the donor is always well served when reviewing tax implications with his/her team – lawyer, accountant, and financial advisors
• the impact of these gifts on family members is not benign – either because the donor's first charity is often their family, and their care and support is paramount, or because these charitable assets will leave the estate. While tax consequences can be beneficial, the impact on heirs can also be severe.
• educating a donor about options is often a critical first step
• appreciated property (both land and stocks/bonds) is often an attractive gift, due to the current tax consequences for capital gains.
• complex assets can be used, but often take more time to understand and transition
• charitable gift annuities can be powerful tools that benefit donors through charitable donations, guaranteed income streams and ultimate gifts to charity. The community foundation is set up to help explore those options.
Planned gifts are often proxy conversations for what matters most to a donor. They can often be the culmination of years of conversations, ideas and relationships between a donor and an institution, tied to the legacy that resonates. As our local CBO sector continues to strengthen its case that charitable capital can help chart a more promising future for more of us, this pipeline of gifts can transform our region's institutions, secure legacies and create a new set of opportunities for thousands.
Come join us in starting these conversations, and ensure your legacies are protected well into the future.
Best Regards,




Hugh J. Ralston

President and CEO
(559) 226-5600 ext. 101