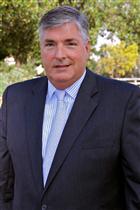 Greetings—
Sustainability for the Lands We Live On
The Central Valley Community Foundation distributed $250,000 at our first grants reception of the New Year. The focus was on two important priorities, river restoration and smart growth strategies. The funds for these grants come from two sources- the Ted Martin Fund (established during his lifetime and the recipient of his estate) and funds dedicated by the board for environmental sustainability.
Smart Growth Tools to Strengthen Communities
For CVCF, a community foundation tied to this land, focusing on place is an important priority and environmental sustainability is a natural fit. Building on our history of grant making around issues like clean air, the board approved a series of grant cycles using unrestricted funds to support smart growth initiatives.
Smart growth is a framework and a set of tools that we use to foster healthy and livable communities. These communities are designed to advance public health, social equity, environmental sustainability and economic growth. By linking housing and transportation options to nearby jobs, shops and schools people can make better choices. Smart growth builds local economies that pay attention to the local environment, helping create a sustainable balance that supports a thriving community.
River Restoration
A nice complement to the environmental sustainability effort are the funds dedicated by Ted Martin to support river restoration. Ted had a lifelong love of the San Joaquin River that dated back to memories of his youth spent on, and around, this critical waterway. The first of two grants support the San Joaquin River Stewardship Program which brings youth onto the river as a summer program (and for many into their first job). The second grant supports the acquisition of property along the river in Merced by the San Joaquin River Parkway and Conservation Trust, expanding its good work of protecting riparian lands.
Bicycles, Gardens and a New Food Hub
Our smart growth grants included supporting an open streets program, launched around the world, and coming to Fresno this fall. CenCalVia, sponsored by The Fresno County Bicycle Coalition, will allow urban residents to bicycle through car free streets for a delightful Sunday morning. Funding also went toward the establishment of a 6000 square foot community garden in an affordable housing project in Visalia. This garden will be a model for other affordable housing projects in the region.
Expanding the successful efforts of the Fresno Food Commons (funded last year as a first in the nation launch), a grant this year will help establish a new community food hub in southeast Fresno. The grant will also help launch a food access fund to increase options for local residents in food desert areas.
Supporting Community Groups
CVCF recognizes the value of supporting the engagement of community groups working at the intersection of public policy and public resources in communities where the needs are great. We support a local coalition that trains and mentors folks in jobs that create sustainable environments. We also provide funding for an organization that is connecting individuals and CBOs concerned about groundwater use and land use planning. These strategies align with those developed at the regional and statewide level connecting sustainability of natural resources (water and clean air) with economic opportunity, jobs and growth.
Effective Grant Making is a Core Discipline
Over the coming year, we will be hosting additional grants receptions as we focus on priorities that include teen pregnancy, the arts, veterans and expanding education and work opportunities for youth. We will continue to work with donors, funders and other partners to find the most effective way to leverage philanthropic dollars, measure impact and share best practices.
We are greatly privileged to be working with so many who want to invest their philanthropic and charitable funds into the valley, its institutions and its peoples. Starting the year off with a focus on our natural environment reminds us not only of this vibrant, fertile and beautiful place we live, but also the opportunities to shape a better future.
Come join us. There is more good work ahead.
Best Regards,




Hugh J. Ralston

President and CEO
(559) 226-5600 ext. 101