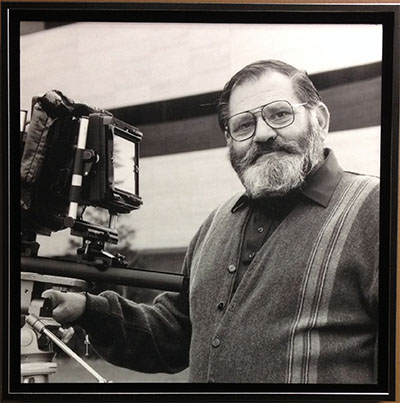 Fresno Regional Foundation is honored to announce our newest exhibit of landscape photography by Hanna Barsam. Barsam's work was brought to us through Ed Darden of Darden Architects, where Barsam created photographs of Darden's Architectural designs. Barsam was an inspiration to photographers everywhere and was sought after for his insight and creativity. He was a member of multiple photography clubs in the region and was a judge for many photography competitions all over the Valley. Barsam received many awards for his work in both landscape and architectural photography. His work is considered avant-garde and innovative for his time, always pushing for more and opening the eye of the observer to new possibilities.

Passionate about his work in architectural photography, Barsam often spent hours setting up the right lighting to get the desired effect. He had a keen eye for creating shots that captivated the viewer and inspired awe. Devoted to his client's desires, he would wait months, and at times years, in order to achieve the perfect lighting and background. Barsam started his photography career by taking photos of landscape and scenes of everyday life. Every weekend, he travelled to Yosemite National Park spending hours taking in the majesty of the mountains and would often come home with only a single photo.

Mr. Darden created the Hanna S. Barsam Endowment Fund within the Fresno Regional Foundation to keep Barsam's legacy in the photography world going. This endowment will provide support for the Arts through recognizing excellence in architectural design. It will also provide recognition of architectural photography as an important component of successful presentation and documentation of the exceptional architecture that enriches our society. Furthermore, it will provide lasting and recurring acknowledgement and remembrance for the legacy, the life, and the work of Hanna S. Barsam.
To view more of Hanna Barsam's Photographs click here.