Prior to joining the Fresno Regional Foundation's Board, Masumoto served on the board of the James Irvine Foundation from 2002-2014. He is the former chair of the California Council for the Humanities board. In 2013, President Obama appointed Masumoto to the National Council on the Arts, the board for the National Endowment for the Arts.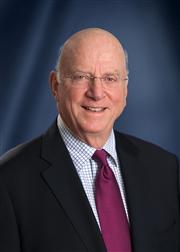 Alan Pierrot, M.D
. is a retired orthopedic surgeon, entrepreneur, and founder and former CEO of Fresno Surgical Hospital. The 1991 Ernst and Young Entrepreneur of the Year for Northern California, Dr. Pierrot has launched a number of successful companies, all characterized by exceptional customer service and operational excellence.
A past president of the medical staff at Fresno Community Hospital, Dr. Pierrot has 30 years of board and management experience in for-profit, private, and publicly traded institutions as well as many CBOs. An expert in the surgical hospital model, Dr. Pierrot has testified before both Senate and House congressional committees.
"These three board members join the Foundation at an exciting time," noted Andersen. "With a new CEO and several initiatives underway to strengthen the Foundation's work, reach, and impact, we look forward to their contributions to our mission in coming years. We are grateful for their service to our region and their leadership."
---
FRF Board of Directors serve a three year term.
About the Fresno Regional Foundation
Founded in 1966, FRF improves the quality of life in the San Joaquin Valley through philanthropy. It serves Fresno, Madera, Merced, Mariposa, Tulare, and Kings Counties.
FRF is the trusted link between donors and organizations investing in permanent, high-impact initiatives for the San Joaquin Valley. The Foundation holds assets of over $62 million and awarded over $9.7 million in total grants in 2014.
For more information about the Fresno Regional Foundation, please visit http://www.fresnoregfoundation.org or call 559-226-5600.
xxx