Meet our CEO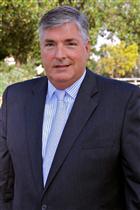 Fresno Regional Foundation welcomed Hugh J. Ralston as the new President and CEO in October 2014. Previously, Ralston was the CEO at Ventura County Community Foundation. His leadership at VCCF reflects 11 years of transformative growth, most recently the successful opening of the VCCF Nonprofit Center in Camarillo that houses 15 Community Benefit Organizations (CBOs) at below-market rent and provides free community meeting space. It also is headquarters to VCCF's Center for Nonprofit Leadership, where staff, board and volunteers attend more than 180 workshops annually on an array of leadership topics.
Ralston also has 20 years of experience as a board member for a number of California CBOs and educational institutions, with a focus on education, arts & culture, and philanthropic opportunities. He served recently as the president of the board of the Community Foundations National Standards Board, a support organization of the Council on Foundations in Washington, D.C. which implements accreditation standards for US Community Foundations.
The descendant of a California agricultural family, Ralston is an avid gardener and singer, most recently with the Los Robles Master Chorale, based in Ventura County. His wife, Elizabeth, is on the faculty of the Fashion Institute of Design & Merchandising in Los Angeles, and is an accomplished landscape designer.
Neighborhood Market Program

Volunteers help supervise the children as clients visit the Community Food Bank's Neighborhood Market program. This food distribution program delivers fresh produce and other healthy staples to destitute areas of Fresno, Madera and Kings Counties. Since its launch in March 2008, the program has distributed more than 1 million pounds of food in more than 30 locations. Thank you to the Fresno Regional Foundation for awarding a $10,000 human services grant to support this important work!