Meet our CEO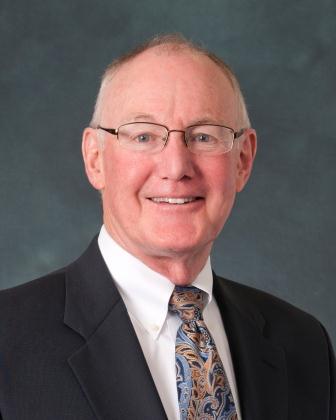 Eight years ago Dan DeSantis became the Fresno Regional Foundation's first CEO. Since then, working closely with the Board of Directors, Dan has guided the Foundation through its Rebirth as it has assumed the position of the visionary philanthropic leader in the San Joaquin Valley.
Dan grew up in the San Fernando Valley. He received his bachelor's degree in Education from California State University, Northridge and earned a master's degree in Public Administration at the University of Southern California.
Dan spent the first 20 years of his professional life as a Hospital Administrator. He spent the last twelve years in healthcare as the CEO of Sierra Kings District Hospital in Reedley, CA. In 1999, he was hired by the Fresno Superior Court to create and run the court's first mediation program. Dan left the court in 2005 to join the Fresno Regional Foundation.
Dan's wife Kathy began her career as a Registered Nurse and later transitioned to the legal profession. She is currently an attorney working at the Fifth District Court of Appeal. Dan and Kathy have one son, Angelo, who is also an attorney. Angelo's wife, Molly, is a pediatrician and they have a two year old son, Stanley.
Neighborhood Market Program

Volunteers help supervise the children as clients visit the Community Food Bank's Neighborhood Market program. This food distribution program delivers fresh produce and other healthy staples to destitute areas of Fresno, Madera and Kings Counties. Since its launch in March 2008, the program has distributed more than 1 million pounds of food in more than 30 locations. Thank you to the Fresno Regional Foundation for awarding a $10,000 human services grant to support this important work!