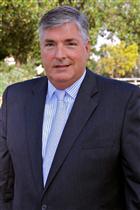 Introducing Fresno Regional Foundation's New CEO:
I am delighted to have started my responsibilities as the new president & CEO, effective October 20th. The Fresno Regional Foundation is a well-respected institution with an excellent staff, who works hard at delivering the promise imbedded in the unique role a community foundation plays in the region it serves.
As the next few months unfold, I will be working closely with my colleagues and the board to expand and strengthen our work, and to focus in earnest on moving forward efforts the board has set in motion to develop and articulate the strategic priorities that will govern that work in the years ahead. I look forward to meeting many of you in the coming months, and to hear how this foundation has supported your philanthropy and strengthened community. I know there is more we can do to advance this good work.
All of us at the Foundation are energized by the potential we know can be harnessed to make the San Joaquin Valley move closer to its tremendous promise. Thank you for your partnership in this good work. It remains a great privilege for me to bring over a decade's worth of community foundation experience as I step into Dan DeSantis' leadership role and begin to engage the communities we serve.
With best regard,
Hugh J. Ralston
President and CEO