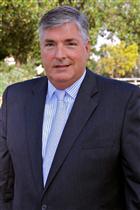 A New Year for Fresno Regional Foundation:
The Foundation ended another record year, with new funds established from individual and institutional donors, over $11.6 million in gifts from 1100+ donors and funding partners, with 978 grants and scholarships totaling just over $9.0 million in grants distributed to local agencies, community benefit organizations and public sector partners.
We are grateful that so many have chosen to partner with the foundation to invest in local agencies, and in individual scholarships - a tremendous investment in helping to address the needs in our region and sustain the important work of local agencies.
Our investment performance continues to generate long term capital growth for our endowments. Total returns for our long term portfolio were 6.76% for the year, and 7.00% for our ten year record. Our short term portfolio's annual returns were 0.85%, exceeding the portfolio benchmark.
In the coming months, you will be receiving a series of invitations to events the foundation is launching to engage in its donors – in our work in the community, around priorities established for competitive grantmaking, and in our work in managing your funds. The first annual open investment committee is scheduled for May 13th, and the first in our Spring donor engagement series will be focusing on the challenges facing arts and culture organizations; the latter will be held February 19th at lunch. Please RSVP if you can join us – lunch will be provided at both.
I plan also to arrange a series of Meet the New CEO receptions this Spring, so that I can share with you more fully some of the plans the board and I have been developing for 2015 and beyond, starting with a move to larger quarters and the dedication of new community meeting space to serve our region and local nonprofits. I look forward to sharing more fully how we can work together to make the future of the San Joaquin Valley a better place for more of us.
With best wishes and thanks for your philanthropic partnership,
Hugh J. Ralston
President and CEO